Advanced Water Rescue Manikin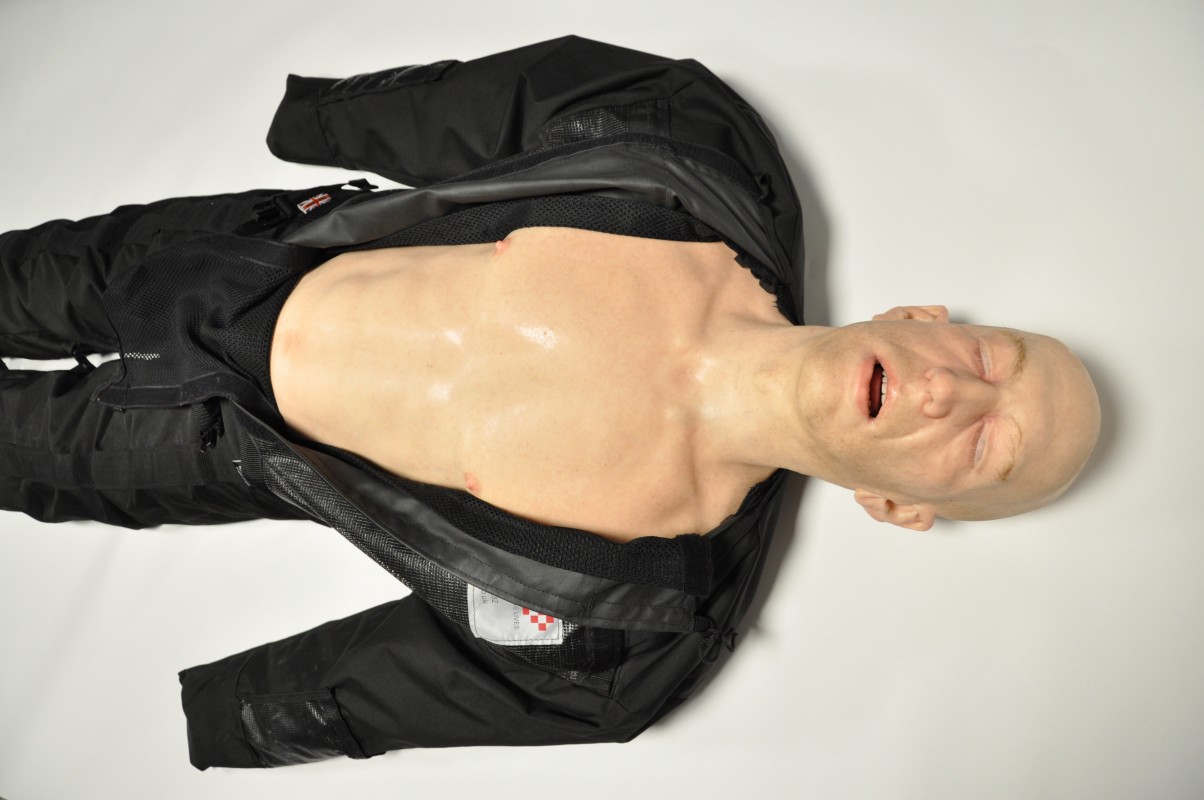 An exciting collaboration between medical simulation experts Lifecast Body Simulation and rescue training manikin manufacturers Ruth Lee allows us to introduce a world-first for water rescue training – the Advanced Water Rescue Manikin.
We want to see a world where appropriate clinical care can be practised in an environment where it will take place for real. That means medical stabilisation at height, in confined spaces, and both "in" and "on" water.
Unlike anything else available to rescue teams, this manikin will allow you to accurately simulate the rescue of a drowning victim from the water and then continue with essential medical care once it is pulled into your boat or onto dry land. This lets both rescuers and medical practitioners train more effectively and more quickly, under pressure and in hostile conditions.
The rugged Ruth Lee outer body aids buoyancy in all waters, whether open waters, pools, lakes and rivers. It will float in a drowned position for ultra-realistic rescues.
The torso of the manikin is an ultra-realistic male form, with all anatomical features you'd expect from a medical simulation manikin for airway management skills. It can be bagged, intubated and due to the technology used in its construction, you can practise both dry and wet lung drowning skills - a world-first for water rescue training.
FEATURES & BENEFITS
A high-tech drowning torso from Lifecast for ultra-realistic medical skills training.

Specialist technology replicated hydrostatic squeeze to allow for wet or dry lung drowning scenarios.

The manikin is designed to mimic a drowned person in the water - it floats like an unconscious person but can also be weighted to sink or increase the realism of rescue.

Pockets on arms, legs, chest and back to allow for additional divers weights or equivalent to be added (a maximum of 10kg can be added before the manikin will sink and we would advise the use of a buoyancy aid if you plan to add any more weight to the manikin).

Cardiopulmonary Resuscitation - chest compression - 5-6cm with built-in recoil.

Supplied with easy drain wellingtons OR soft shoes to allow military uniforms to be dressed over the carcass.

Easy access point to reach drainage/fill 3-way tube lets you introduce liquid to replicate ' foaming' as part of a wet lung rescue.

Anatomically correct weight distribution for the 'feel' of a real casualty.

Dry weight 50kgs in total (with soft feet) or 52kgs (with wellington boots).
KEY MEDICAL PARAMETERS
Nasopharyngeal Airway insertion

Nasal intubation

Oropharyngeal Airway insertion

Oro tracheal intubation

Laryngeal Mask airway insertion

i-gel® insertion

Combitube insertion

Bag valve Mask ventilation

Mechanical Ventilator compatibility

Manual suction or mechanical suction of nasal and oral cavities.
WHO WILL USE THIS MANIKIN?
This manikin is a revolutionary product for those involved in water rescues where continuation of care and medical skills acquisition is just as important as the rescue training.
It is, therefore, suitable for a range of teams who may be faced with the challenge of reviving a drowned casualty including the military coastguard, fire and rescue services, professional maritime companies (including cruise ships) and other teams within the water rescue sector.