Life/form Double Barrel Ostomy Care Training Model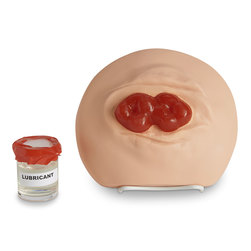 Nonfunctioning model for demonstration and practice of ostomy care procedures, including cleaning and changing the pouching system.
This double barrel model also has skin folding characteristics that present the challenges of attaching an ostomy bag and the difficulty of getting a good seal.
Includes model, display easel, lubricant, and instruction manual.