SimulScope Bedside Auscultation System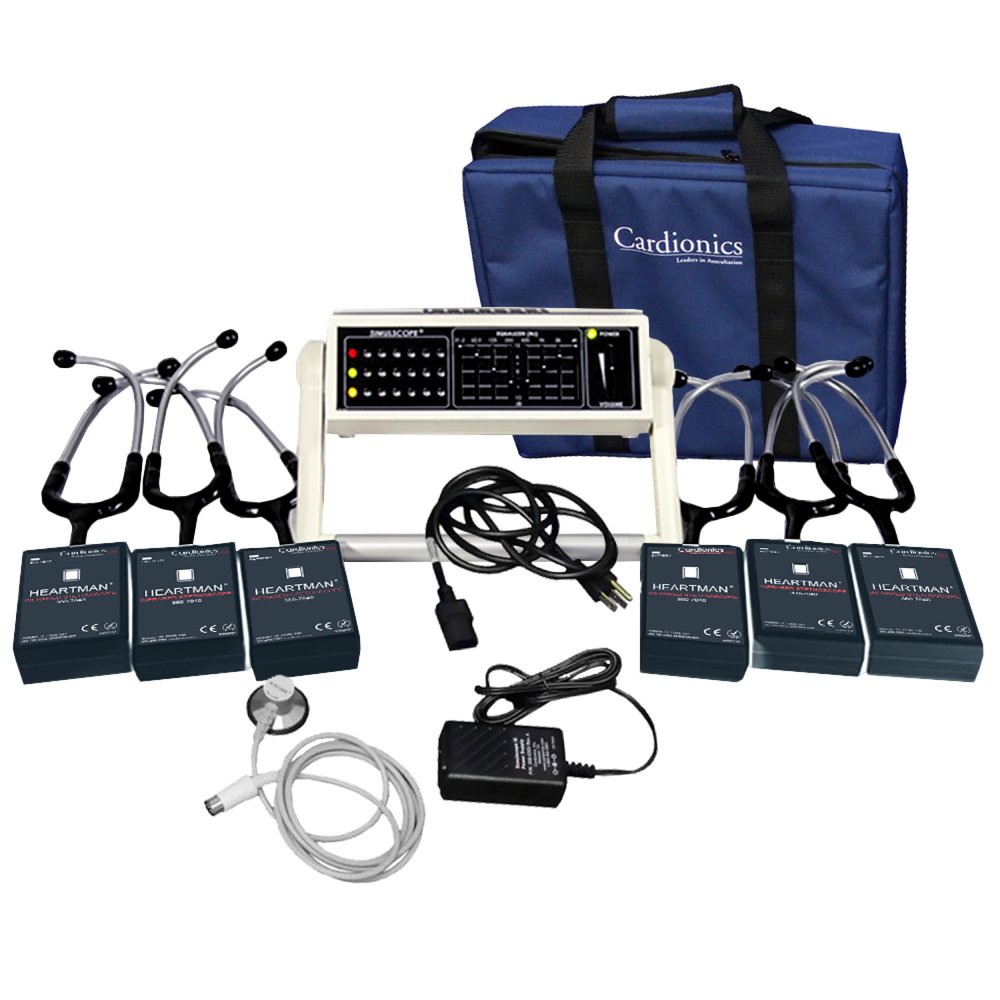 The SimulScope allows clinicians and students the ability to hear live patient physiological sounds with up to 20 people simultaneously. The SimulScope is designed to provide targeted, bedside instruction for students, while minimizing intrusion on the patient. It is also beneficial in classrooms and simulation centers when auscultating simulators or manikins.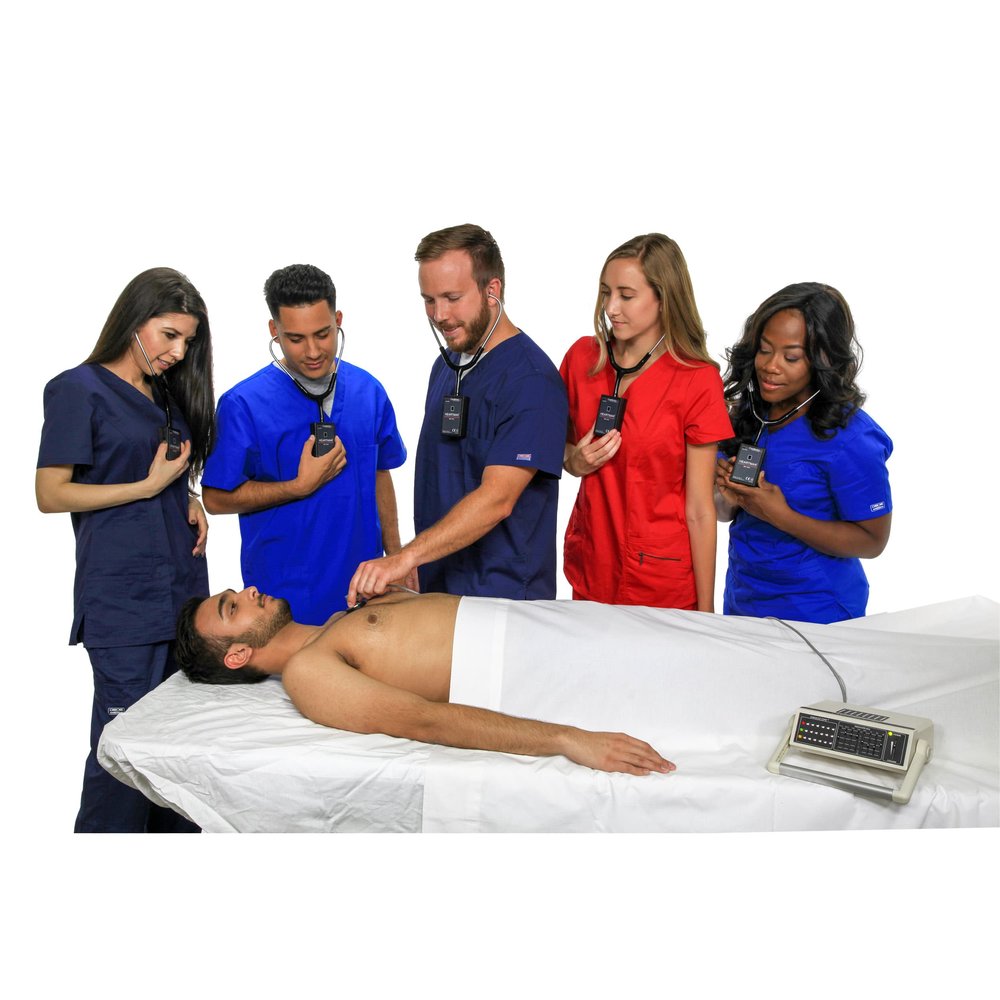 What Is the SimulScope?
The SimulScope provides less intrusion on patients as only one stethoscope is placed on him or her. It is also effective in the simulation lab or classroom when used with simulators or manikins.
Changing from low frequency to high frequency is easy with the SimulScope. Landmarks are provided on the unit to indicate best settings for both heart and breath sounds.
This FDA approved product is popular in both universities and hospitals
Product Features
Includes six HeartMan Infrared Headphones

Excellent for bedside instruction

Sounds can be connected to a computer for recording and playback

Includes SimulScope carrying case

Available optional 3-Wire ECG function